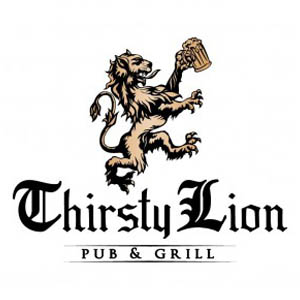 Thirsty Lion pub & grill
A place where friends and family can come together, celebrate life, and enjoy hand-crafted food, beers & cocktails. Offering gastropub fare and from-scratch cooking with a culinary commitment to local and seasonal ingredients.
Spring Seasonal Menu
Valid from April 5, 2018 to June 3, 2018
All new Spring Seasonal menu!!! Featuring Pork Belly Bao Buns, Coffee Crusted Grilled Steak Salad, Grilled Shrimp Pad Thai, Korean Fried Chicken and more. With our seasonal craft cocktails Spicy Grapefruit Margarita, Kentucky Mule and Rhubarb Basil Martini.
---
NFL Draught Day
Valid from April 26, 2018 to April 27, 2018
$1 off all draught pints during the draft.
---