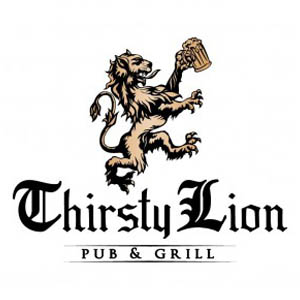 Thirsty Lion pub & grill
A place where friends and family can come together, celebrate life, and enjoy hand-crafted food, beers & cocktails. Offering gastropub fare and from-scratch cooking with a culinary commitment to local and seasonal ingredients.
See full property >
Weekend Football at Thirsty Lion
Valid from September 1, 2017 to October 31, 2017
Weekends are meant for football, and Thirsty Lion is opening Saturdays and Sundays so your won't miss any action. Weekend Specials: $5 Bloody Mary's, Mimosas and Blue Moons $4 Coors Available until 3pm. Monday & Thursday Night Specials: $4 Bud Light Aluminum NFL Bottles $5 10 Barrel Pints Available from 4pm – 9pm.
---