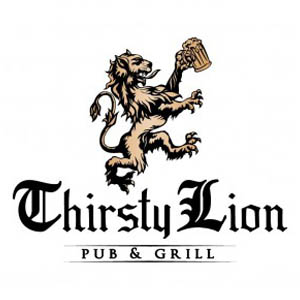 Thirsty Lion pub & grill
A place where friends and family can come together, celebrate life, and enjoy hand-crafted food, beers & cocktails. Offering gastropub fare and from-scratch cooking with a culinary commitment to local and seasonal ingredients.
See full property >
Weekend Football at Thirsty Lion
Valid from September 1, 2017 to October 31, 2017
Weekends are meant for football, and Thirsty Lion is opening Saturdays and Sundays so your won't miss any action. Weekend Specials: $5 Bloody Mary's, Mimosas and Blue Moons $4 Coors Available until 3pm. Monday & Thursday Night Specials: $4 Bud Light Aluminum NFL Bottles $5 10 Barrel Pints Available from 4pm – 9pm.
---
Breast Cancer Awareness Month Fundraiser
Valid from October 6, 2017 to October 31, 2017
To honor Breast Cancer Awareness month, we will be running a month-long promotion and fundraiser at all Thirsty Lion's! Our goal is to raise as much money as possible for our selected charities by featuring a pink cocktail and sparkling rose on our fresh sheet, a portion of each drink sold will go directly to charity. Our staff will also wear pink ribbons on their aprons all month. See below for details. DONATIONS: $1 from each Fresh Pressed Greyhound and Wycliff Sparkling Rose sold will be donated to charity. Guests can also donate on the bottom of their guest check. SPECIALTY DRINKS: We will feature 2 featured pink drinks. $1 from each drink will be donated. • Wycliff Sparkling Rosé
 • Fresh Press Grapefruit Greyhound PARTNERS: Gallo Wines & Deep Eddy Vodka Gallo Wines will be matching our donation amount for charity! CHARITY In Oregon and Colorado, we will partner with the Breast Cancer Research Foundation. The Breast Cancer Research Foundation is the highest rated breast cancer organization in the U.S. with an A+ rating from charity watch and 4 out of 4 stars from Charity Navigator.
---