Lunar New Year Celebration
February 5, 2021 through February 14, 2021
|

Summit Court & Virtual
---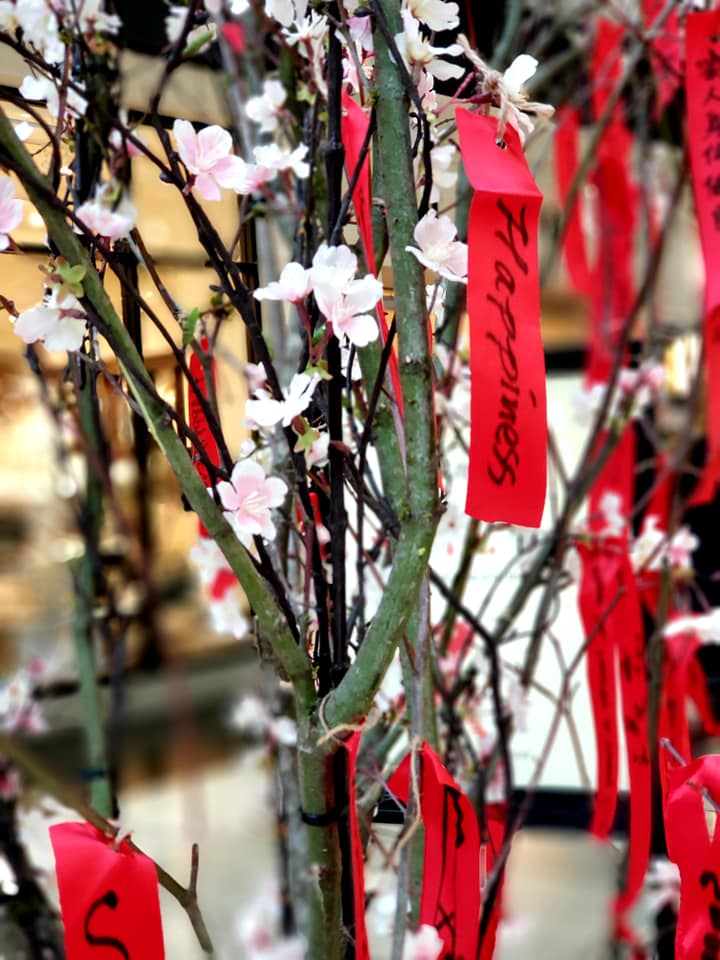 HAPPY LUNAR NEW YEAR
Washington Square wishes you and your family good fortune and happiness during the Year of the Ox.
February 5 – 14, Summit Court
In celebration of the Lunar New Year, shoppers are invited to visit the Summit Court to snap a selfie and make a wish on red ribbon, as we honor the tradition of the Wishing Tree.
Feb 8 – 12, 10AM, @ShopWashingtonSquare
Enjoy traditional crafts, stories, dances, and more for the whole family, as we celebrate the Lunar New Year virtually on Washington Square's official Facebook page @ShopWashingtonSquare daily, at 10am.
> Visit Washington Square's Facebook Page: HERE
Storytelling by Alton Chung
Virtual art segment by Art World School
Portland Chinese Yoyo Team
Lion Dance By White Lotus Lion Dance
Dumpling Rolling at Din Tai Fung
& More
Traditional Treats:
85C Bakery Cafe | (503) 352-4600
Din Tai Fung | (503) 768-9888
Our founder, Bing-Yi Yang and his wife opened a small shop dedicated to cooking oil and handmade Xiao Long Bao - steamed pork soup dumplings in Taiwan. The Xiao Long Bao or "little dumpling in a basket," are delicate broth-filled dumplings. We hand roll every Xiao Long Bao by order and steam to perfection in a bamboo basket.

When celebrating Lunar New Year, food is very important in the festivities. Various dishes provide luck for the coming year.

Tips in choosing a menu from Din Tai Fung this New Year:

Dumplings are a must for celebrations! According to Chinese legend, eating more dumplings during New Year celebrations will increase wealth for the coming year. Try our Snow Crab & Kurobuta Pork Xiao Long Bao or Jidori Chicken Dumplings!

Noodles symbolize a wish for longevity to those who enjoy them for their meals on this day. Uncut in preparation will symbolize the eater's long and happy life. Try our Noodles with Sesame Sauce or Shrimp Fried Noodles.
Virtual Events
Love Struck! Drive-in Valentine Movie Series
February 12, 2021 through February 14, 2021
LOVE MOVIES + FOOD + WINE = VALENTINE'S PLANNING DONE! A drive-in Valentine's movie experience that...
February Kids Zone Event
February 13, 2021 11:00 AM - 12:00 PM | JCPenney
Kids can stop by to pick up a Decorate Your "Heart" Out craft kit to take home, and Mom ...