Lunar New Year Celebration
February 1, 2020 10:00 AM - 3:30 PM
|

Summit Court
---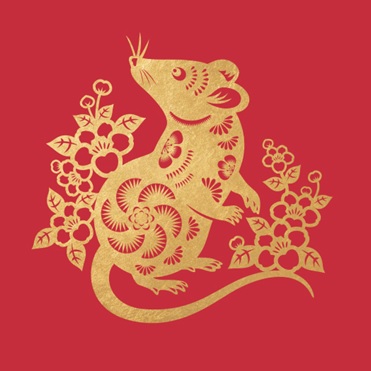 Ring in the Year of the Rat with traditional cultural performances, children's entertainment and arts & crafts on Saturday, February 1st!
YEAR OF THE RAT FESTIVITIES
SATURDAY, February 1 | 10am to 3:30pm
Located in the Summit Court
Sponsored by: First Tech Federal Credit Union
Tentative performance schedule:
10:00AM – Portland Chinese Yoyo Team
10:30AM – Oregon Hope Chinese School
11:00AM – Portland Puppet Museum featuring Jade Empress Dragon and the Story of Nian
12:00PM – Hope Chinese Charter School
12:30PM – Musical Showcase by Benhi of Wisdom Arts Academy
1:00PM - Storytelling by Alton Chung
1:30PM – Summit Wushu Academy
2:00PM – Northwest Chinese Academy
2:30PM – Art World School
3:00PM - Vancouver Jasmine Dance Troupe
3:30PM – White Lotus Lion Dance
Lunar New Year Activity Table near Summit Court: (10AM-4PM)
• 10AM – Chinese New Year Fortune Teller Games
• 11AM - Cherry Bloom Art Project
• 1:30PM – Coin Necklace Art Project
• 2:00PM – Calligraphy by Hope Chinese School
• 3:00PM – Color Your Own Chinese New Year Hat
Display of award-winning Chinese Art presented by Art World School, inclusive of an on-site drawing showcase during the day at 2PM.
Schedule subject to change.
Questions? We have answers. Text concierge at (503)908 - 3000
Sponsored by: First Tech Federal Credit Union
STORE SALES/EVENTS:
Macy's: Saturday January 25, 11am - 3pm, enjoy local performances and tokens for purchases over $75!
Williams-Sonoma - Everything you need for a festive gathering
Currency Exchange - Win your Red Envelope Cash Prize with CXI's #LunarNewYear Celebration from 1/24 - 2/8! Share CXI's Lunar New Year challenge and mention @CurrencyExchangeInternational with the correct answer for your chance to win a red envelope of Chinese yuan at Washington Square's Currency Exchange Kiosk, it's that easy.
MAC Cosmetics
Kids Zone Event - Create a Valentine's Day Desk Box
February 8, 2020 11:00 AM - 12:00 PM | JCPenney
Spread the love just in time for Valentine's Day. The kiddos can create a special box for their v...
Party at Claire's
Now through February 28, 2020 | claire's
Ready to celebrate? Book your party in-store and we'll make it Sparkle! Guest of honor receives a f...