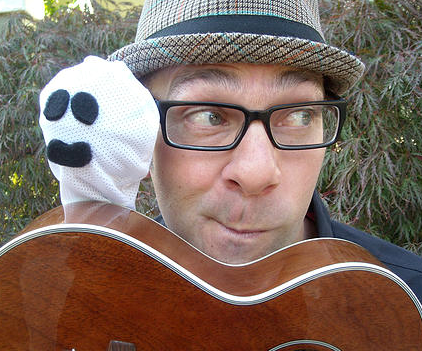 Washington Square Kids Club
October 15, 2015
Free, fun & educational games and activities for kids!
The Washington Square Kids Club is a great opportunity for your child to learn in a fun, and interactive setting. We've teamed up with National Geographic Kids to create activities and games that focus on discovery through play.
NEXT KIDS CLUB:
Barely Boo with Rick Huddle
Thursday, October 15 at 11am
Looking for a fun outing with your little ones? Join us for free, family at Washington Square Kids Club.
Hear a collection of ghostly stories and songs that will keep the kids laughing, but won't keep them up at night! In this performance, storyteller and musician Rick Huddle will take you on an adventure that will make both children and adults laugh and sing as you learn all about those things that go bump in the night.
Rick Huddle is a captivating storyteller, a gifted dancer, and can play the guitar, dulcimer, 6-string ukulele, and nose flute (but usually not at the same time). He provides fun, lively, and thoughtful performances that leave audiences of all ages laughing.
October Kids Club will be located in the courtyard outside Macy's.

UPCOMING 2015 KIDS CLUB DATES:
Mark your calendar!

• October 15
• November TBA

Sign-Up for a FREE Kids Club membership to receive reminders of upcoming family events.