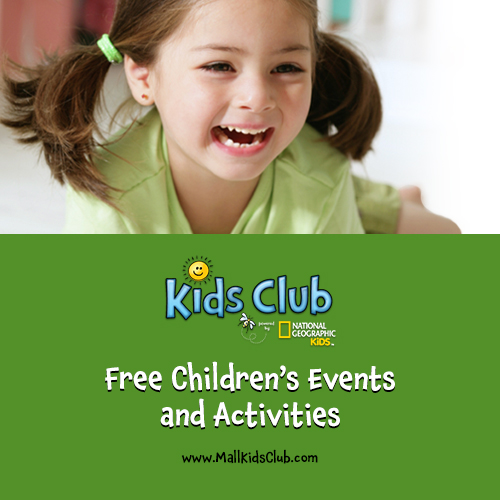 Washington Square Kids Club
September 17, 2015
Free, fun & educational games and activities for kids!
The Washington Square Kids Club is a great opportunity for your child to learn in a fun, and interactive setting. We've teamed up with National Geographic Kids to create activities and games that focus on discovery through play.
NEXT KIDS CLUB:
Thursday, September 17 at 11am
Looking for a fun outing with your little ones? How about free, family fun with Penny's Puppets at Washington Square Kids Club.
Penny's Puppet Productions is a professional one-woman puppet company dedicated to making the world a better place, one puppet show at a time! Offering joyful programs that ignite the imagination and fill the room with excitement and laughter, Penny's live performances use puppets, story, and song to inspire and entertain children of all ages.

UPCOMING 2015 KIDS CLUB DATES:
Mark your calendar! Don't miss Kids Club on the third Thursday of every month at 11am.

• September 17
• October 15

Sign-Up for a FREE Kids Club membership to receive reminders of upcoming family events.