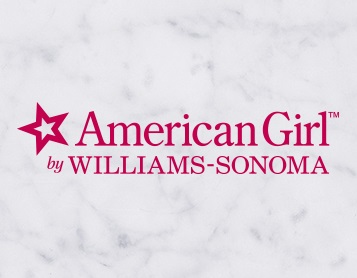 American Girl at Williams Sonoma
February 3, 2018
Around the World with American Girl™
Saturday, January 20 at 10am

If you could take a trip anywhere in the world, where would you go?
Our favorite way to explore other countries is through food because there are so many exciting flavors to discover! In this fun class, we'll teach you how to makes ome amazing global dishes like Veggie Sushi Hand Rolls and German Black Forest Cake.
$30 per person includes a copy of Around the World with American Girl

American Girl™ Mini Fondue Party
Saturday, February 3rd at 10am

Hey Kids! We're having a fondue party and you're invited! In this class, we'll all get our own Mini Fondue Set and then learn how to make chocolate fondue – perfect for dipping fresh fruit, marshmallows and more!
$30 per child includes a Mini Fondue Set
Suitable for ages 8-13.