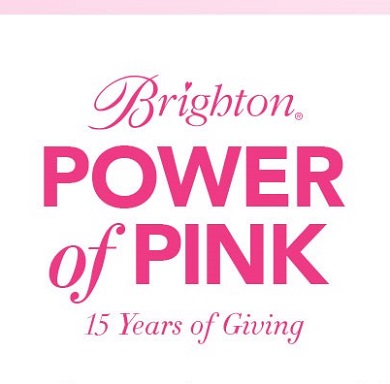 Brighton: Caring & Education Event Calendar
Now through October 21, 2017
October is Breast Cancer Awareness Month, and we are proud to announce that we are again supporting the cause with our Power of Pink initiative.

New month-long series of Caring and Education events, where you can meet the experts who are helping families who are challenged by breast cancer. See our calendar of events below.

CARING & EDUCATION EVENT CALENDAR

GIVE
Meet our Charity Partner
September 29th - 30th
Find out about the impact this charity is having in your community.

CARE
Meet the Nutritionist
October 6th - 8th
Discover how to create a healthy lifestyle that reduces the risk of cancer.

RENEW
Meet the Yoga Instructor/Therapist
October 13th - 15th
Learn techniques to reduce stress - fior recovery and staying healthy.

LOVE
Meet the Doctor/Nurse
October 20th - 22nd
Knowledge is power: Experts share new treatments and breakthroughs.

LIVE
Meet the Survivors
October 27th - 29th
Hear a group of breast cancer survivors speak about their journeys.